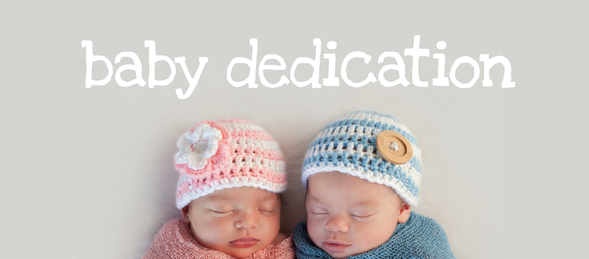 Baby/Child Dedications
"I am the woman who stood here several years ago praying to the Lord. I asked the Lord to give me this boy, and he has granted my request. Now I am giving him to the Lord, and he will belong to the Lord his whole life. And they worshipped the Lord there." - 1 Samuel 1:26-28
As a church, we are so excited to share in the celebration of this special milestone for you and your family.
We believe that dedicating your child(ren) before the Lord is an outward expression of an inner commitment to raise your child(ren) in a godly way. Our Dedication Services are intended to help commemorate this special day, and allows us the opportunity to pray for you and your family as you enter into this new season of life, as parents.
Baby Dedication Services are typically held on an as needed basis, and vary slightly on date and format. We dedicate children age 6 and under (and age 7 and over are encouraged to make the decision to be water baptized at our next
Baptism Service
).
Next Baby Dedication Service
The next baby dedication is not scheduled yet. Please contact our church if you are interested in having your child dedicated!